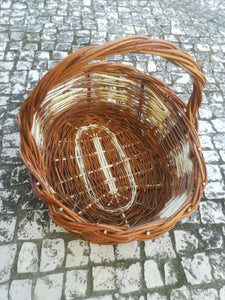 Wicker baskets are produced in the central region of Portugal by artisans who use ancient stuffing techniques.
Locally made by hand. Using these baskets during their harvests will help the mushrooms to spread their spores and at the same time maintain the quality of the mushrooms by being stored in a rigid and airy container.
Due to their rusticity, they can be used as a decorative element.