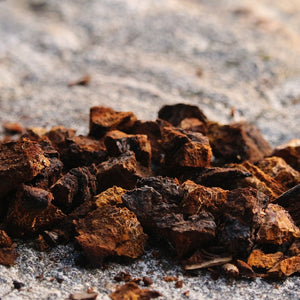 the mushroom Chaga is recognized for its medicinal properties, due to its aids in the treatment of numerous health conditions including chronic fatigue, digestive disorders, immune system problems, hormonal system and central nervous system.
This product is obtained through dehydration at low temperatures, alternating with exposure to sunlight. This technique makes it possible to produce a high quality product, as it enhances the use of the sun's rays, which contribute to the fixation of vitamin D. Thus, it is possible to achieve a product with beneficial properties for health.
It can be used in infusions.