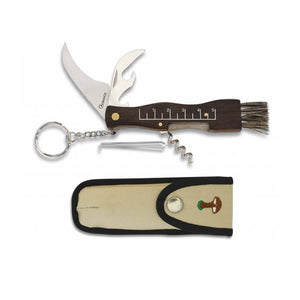 Wooden razor with ruler print. 7.5 cm stainless steel blade with a corkscrew, open the bottle cap, key chain, tweezers and toothpick.
The razor has a nylon shell with a loop to be able to carry it comfortably on the trouser belt.
>
It is a practical and versatile piece to always walk with you and serve you in the most unforeseen mushroom harvests.